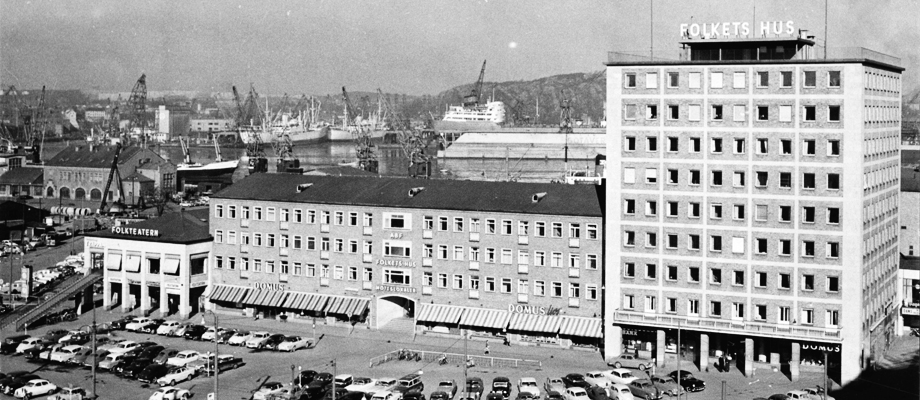 GUADEC is the GNOME Users And Developers European Conference. It is an annual conference taking place in Europe, whose prime topic is the development of the GNOME desktop environment.
This year GUADEC will take place at Gothenburg, Sweden on August 7 – 9 the core days at Folkets Hus.
I am not sure that people are aware of what a Folkets Hus is, so I thought I'd take a moment to write something about them and their history.
At the end of the 19th century, the trade unions and the labour movement began to organise themselves in earnest. This meant they needed places to get together, to hold meetings and for education. This might seem innocent enough, but the opposition was great. Workers were not welcome to use existing premises. Landowners forbade open-air meetings, as fear for revolutionary ideas was great.
So the labour movement in southern Sweden decided to buy land, build houses and use them for their organisational needs without interference. The idea spread and all over the country Folkets Hus was constructed. And not only houses: Amusement Parks, Zoos, Open Air theaters, Cinemas and much more. The Folkets Hus movement was important for making the labour movement a part of peoples lives. Today the People's park and communiy centre movement is made up of about 600 meeting places in Sweden.
The People's park are a natural part of many cities and their connection to the early days of the labour movement are beginning to fade away in common memory.
People's park in Malmö
The Folkets Hus in Gothenburg, where GUADEC will be held, was constructed between 1948 and 1951. In 1956 a cinema and restaurant/dance hall was added.
Since then people have gathered there for dance, movies, study circles and for meetings and social events. Today Folkets Hus in Gothenburg acts as a venue for
conferences
a part of
Göteborg Film Festival
a workplace for hundreds of people and a home to a large art collection.
I hope you will enjoy it here!